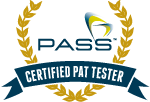 Professional Tradesmen for whatever job you need.
 We at Local Handyman Network are a highly professional network of tradesmen with experience across all trades and aim to give you a solution to whatever you require.
Local Handyman Network can provide:
Plumbers
Gas Safe qualified boiler engineers
Painting and decorating
Electricians
Plasterers
Gardening
Contract Cleaning
Kitchen Fitting
Portable Appliance Testing
Energy Performance Certificates
Landlords Gas Safety certificates
Roofing
Damp and Timber treatment
Doors and windows
Any job priced for
About us

Expert knowledge, commitment and flexibility: Local Handyman Network has been successful in providing tailor-made management solutions to its clients for many years.